Don't you agree that seeing a damaged and opaque car paint makes you feel uncomfortable? But do not worry, thanks to a professional car polishing service you can fix the situation. But, other than the car appearance, what other advantages these service guarantees? And what are the costs exactly?
The car polishing service offers many advantages, between those it can get rid of superficial damages and scratches and it guarantees a smooth and bright finish. Moreover, it is possible to maintain the obtained results thanks to specific protective services.
Let's examine in depth this topic!
Car polishing advantages
A professional car service can:
get rid of superficial scratches
restore the paint brightness
fix the opaque areas

get rid of dirt like ferrous residues, tar,

resin, limestone and insects
This is to say that thanks to a proper car polishing service you can perfectly restore your car without recurring to a full new car paint service, which has a higher cost.
Once the car polishing service is done your car body will gain an amazing "mirror effect", it will be super shiny and super smooth to the touch. Another thing to consider is that this service will help you to maintain, or even increase, the value of your car on the market. A perfectly polished vehicle will attract more customers than an opaque and scratched one.

The steps of a professional car polishing service
Here follow the steps of our DettaglioAuto car polishing service:
Inspection
Our technicians will examine the car paint in order to spot scratches or other damages.
Cleaning and preparation
We proceed with a deep exterior car wash to get rid of dirt and contaminants.
Masking
In this phase we protect all the surfaces that don't have to be involved during the polishing phase, like plastic and rubber parts, chrome details, glasses…
Polishing
We proceed with all the polishing steps. We start by using a highly abrasive paste and pad and than we gradually use a more and more softer paste and pad in order t donate brightens and depth to the paint. If you are dealing with difficult car body conditions, because of fore example deep scratches, you can use abrasive papers with different grains before polishing.
Long lasting protection
Once you completed the previous step we suggest proceeding with the application of one of the following protective treatments:
• Protective wax
It has a minimum 6 months duration and It nourishes the paint donating brightnes and depth to the paint color. Its application is already included in our polishing service.
• Nano protection
It has a 2 to 3 years duration. It guarantees a log klasting protection agaist atmospheric , polluting and acid agents. L'applicazione del prodotto nanotecnologico ha una durata che può variare dai 2 ai 3 anni. Moreover, it cretares an hydrophobic and anti static layer on your car body.
In our DettaglioAuto nano application service, the car body polishing is already included, scopri di più.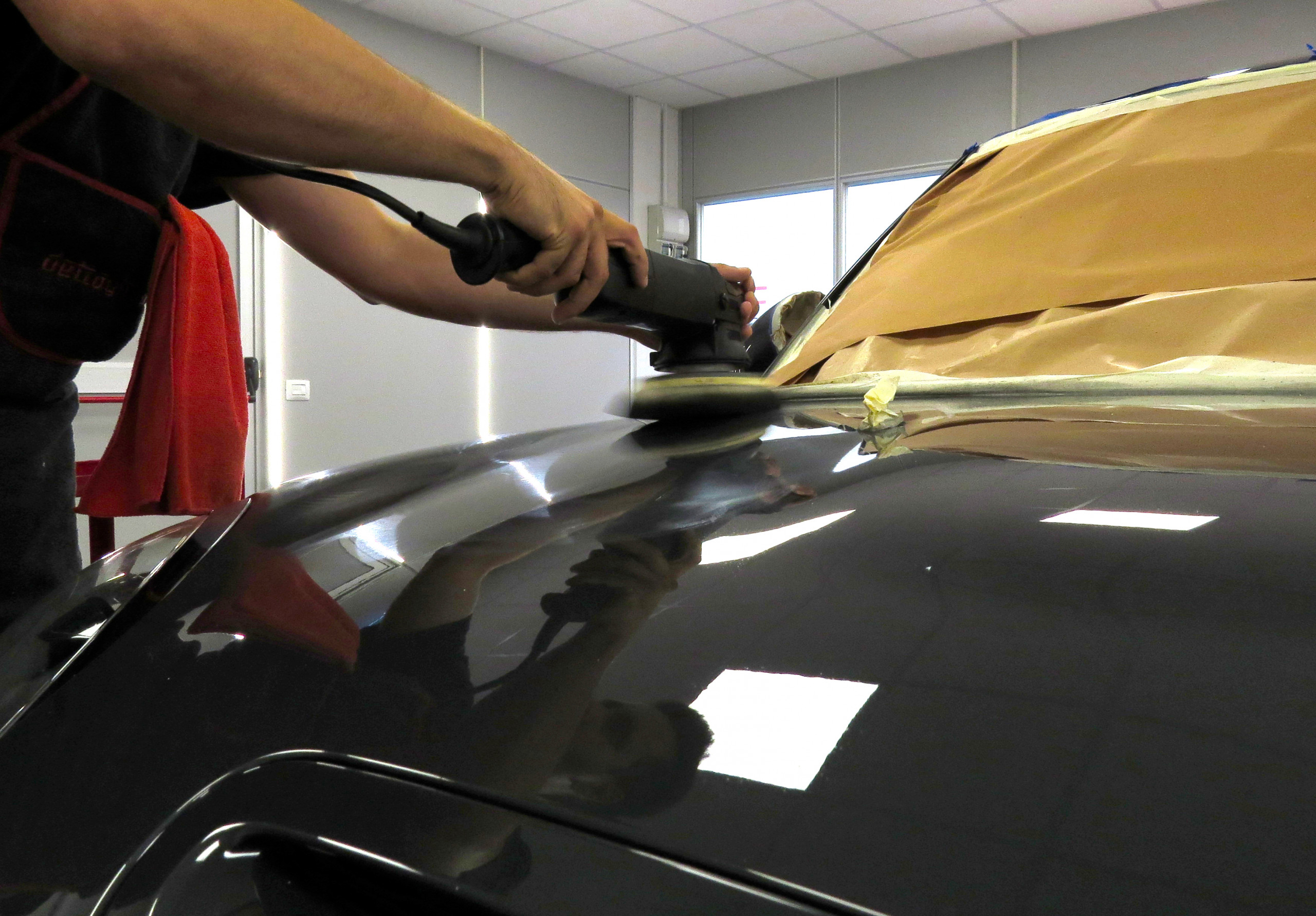 What does influence the car polishing cost?
The cost is usually influenced by the car size and its paint conditions. Moreover, if you ask for a quotation to a car detailing center usually their prices will be higher because of their higher quality results.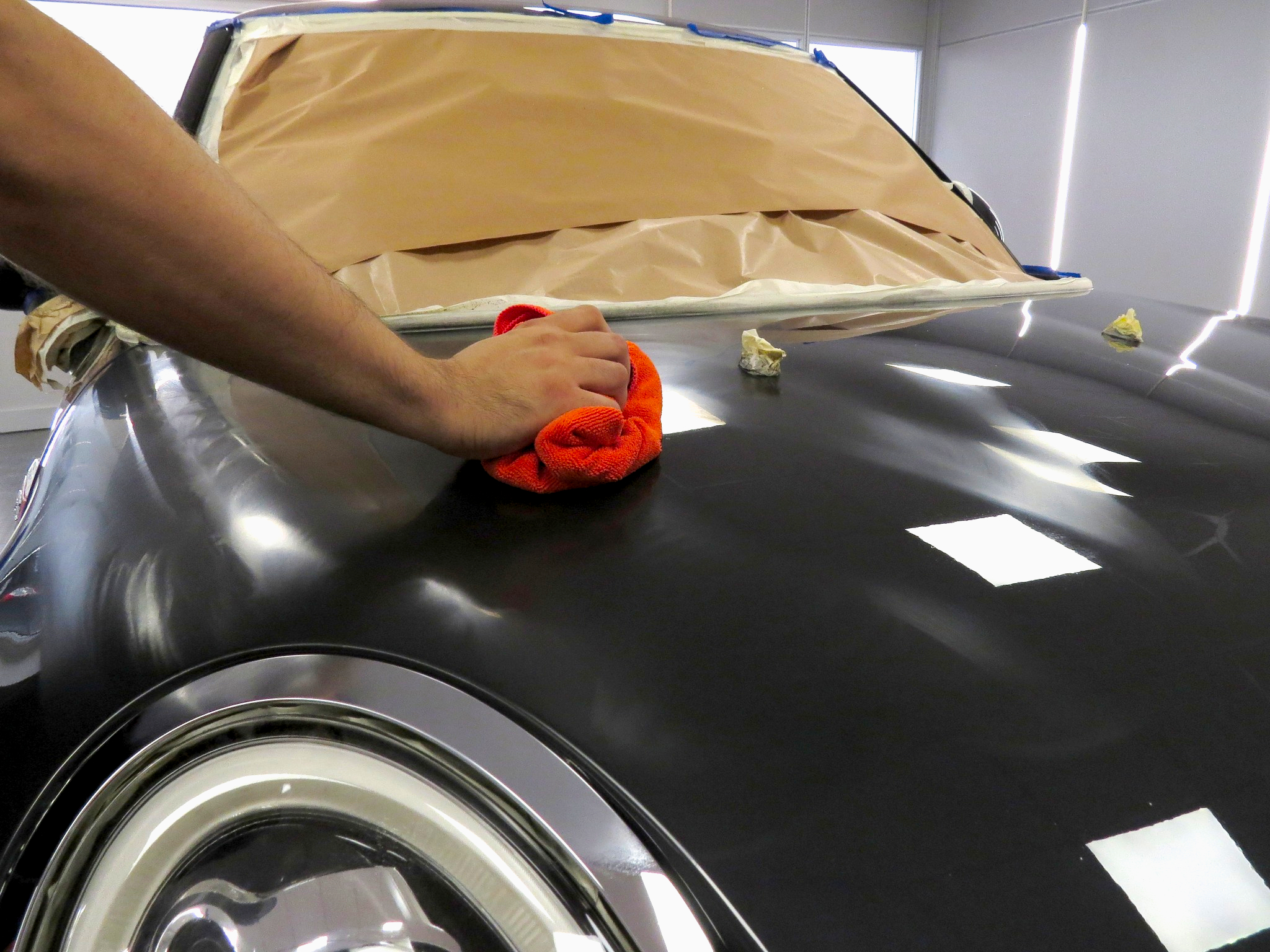 How many times should I polish my car?
You shouldn't abuse this service since while polishing you are removing a thin layer of polish from your car body, clearly the damaged one.
That is why we suggest you to apply a good and long lasting nano protection to your car. However, if you prefer applying the car wax at the end of the service, we suggest you to book once every two months our Express car wash.
How to find a professional and trustworthy polishing service?
If you'd like to choose a professional service you should definitely check the products and the techniques use by the car detailing center of your interest. Generally, you can help yourself with this article and the following one: "How to choose a car detailing center"
Conclusion: Is the car polishing service worth its cost?
Definitely yes! This service is an investment to maintain your car appearance and its value over time. Moreover, it costs way less than a complete car body paint service!
Invest in a professional car polishing service and make your car look as if it is brand new.
If you'd like to receive a quotation click here.